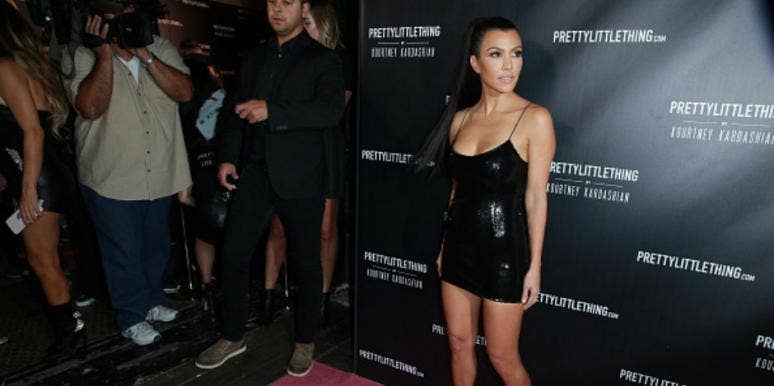 Younes reportedly misses Paris.
A new report claims that Kourtney Kardashian is considering moving to Paris to be with her boyfriend Younes Bendjima.
Sources close to the 39-year-old reality TV star say that Kourtney is considering relocating to Paris with her 24-year-old model boyfriend. He currently splits his time between Europe and the United States.
RELATED: Strange New Details About Rihanna's Boyfriend And Their Secret Relationship, Including That She's Moving To Paris For Him
"Younes relocated to LA to be closer to Kourtney and as much as he loves California, he's missing Paris," a pal close to Kourtney said. "He's dreaming of moving to Paris with Kourtney."
Though the Keeping Up With the Kardashians star would only move to Paris for a few months, she plans on taking her kids with her. Which makes her ex and baby daddy Scott Disick not too happy.
Kourtney and Scott have three children together, Mason, 8, Penelope, 5, and Reign, 3.
"She would never move full time but she's kicking around the idea of trying it out for a few months, maybe even this summer," the source continued. "She loves the idea of giving the kids more culture."
RELATED: New Details About Tristan Thompson's Sex Tape And The Kardashian Clone He Cheated With
"They usually do the Hamptons every summer but with Scott no longer her focus she's started wanting her kids to be more international, more like Younes."
Scott is, of course, freaking out about the possibility of her taking the kids across the country without him.
when Scott Disick said, "im probably just perfect & it's everyone else around me that has issues" i felt that shit
"Scott is freaking out," our source claimed, "and threatening to stop her but if she wants to do it she'll find a way to make it happen. She's not letting Scott hold her back anymore."
Thankfully, the rest of the Kardashian clan is on board with her decision and is just happy that she's happy.
"The move would be brief, for a few months at the most so missing her family isn't a huge worry for Kourtney. Plus, the truth is her mind is on Younes right now more than anything. She's so in love."
RELATED: New Details About The $10 Million Dollar Contract Kris Jenner Reportedly Made Tristan Thompson Sign So He Doesn't Cheat On Khloe Again
Emily Blackwood is an editor at YourTango who covers pop culture, true crime, dating, relationships and everything in between.