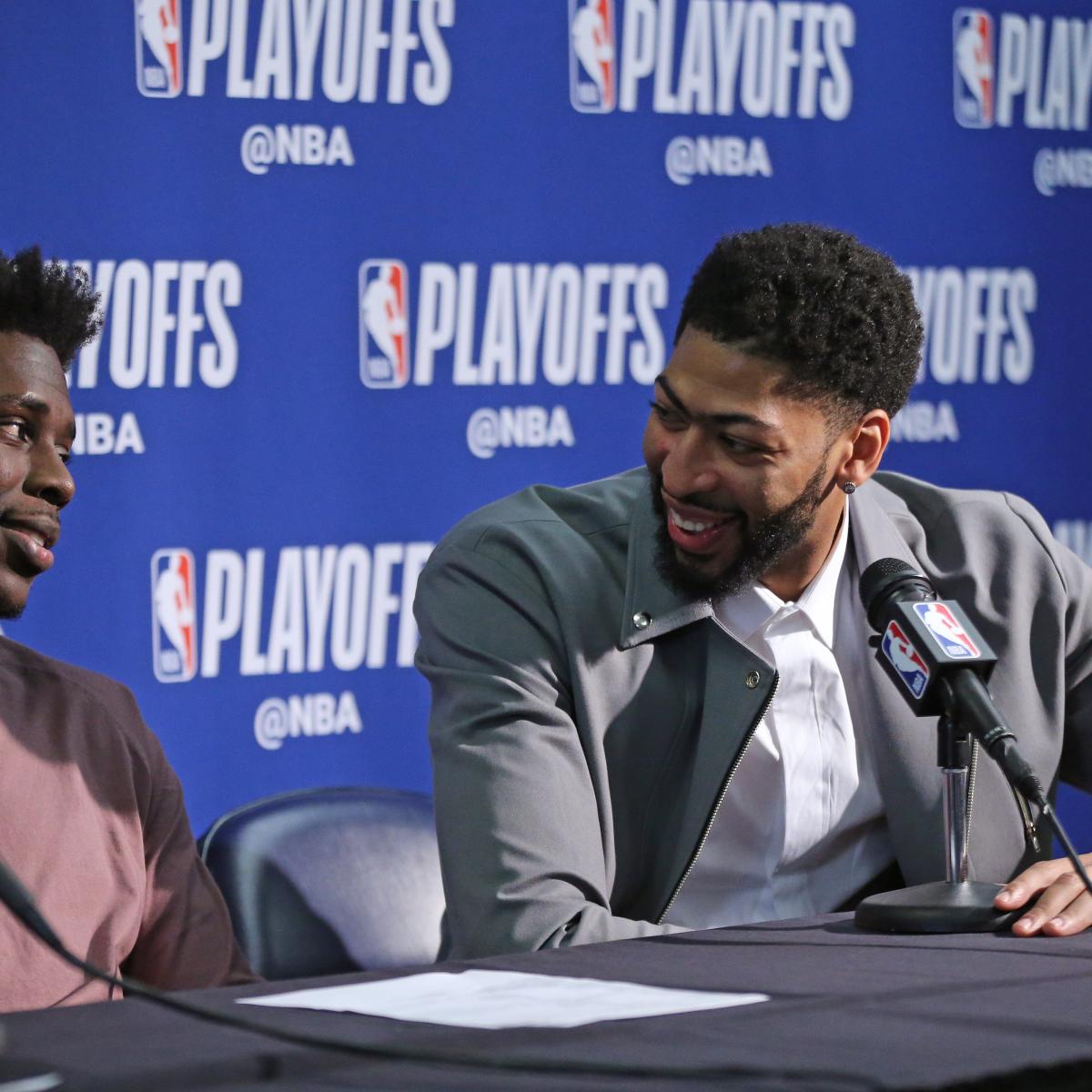 Layne Murdoch/Getty Images
All 22 ESPN analysts picked the Portland Trail Blazers to defeat the New Orleans Pelicans in Round 1. Then the Pelicans swept the Blazers.
Heading into their second-round series against the Golden State Warriors, ESPN is all in on New Orleans' opponent.
The Pels noticed.
Their Twitter feed posted a screenshot of the picks alongside a still image of the famous "How come he don't want me, man?" scene from The Fresh Prince of Bel-Air ahead of Saturday's Game 1 matchup:
Of course, there's a pretty big disparity between the Warriors and Blazers. It was a little surprising that every analyst took Portland, given the Blazers finished with only one more win than the Pels during the regular season.
The Warriors had 10 more wins despite their litany of injuries, are the defending champions and should be getting Steph Curry back at some point in the series. Curry is currently listed as questionable for Game 1.
Needless to say, New Orleans will be facing an uphill battle. But if the first round was any indication, the Pelicans won't be an easy out, no matter what the experts think.
NBA News
via Bleacher Report – NBAhttps://ift.tt/yO6Sgr
April 28, 2018 at 10:28AM