L
Jaylen Samuels NFL Draft 2018: Scouting Report for Pittsburgh Steelers' Pick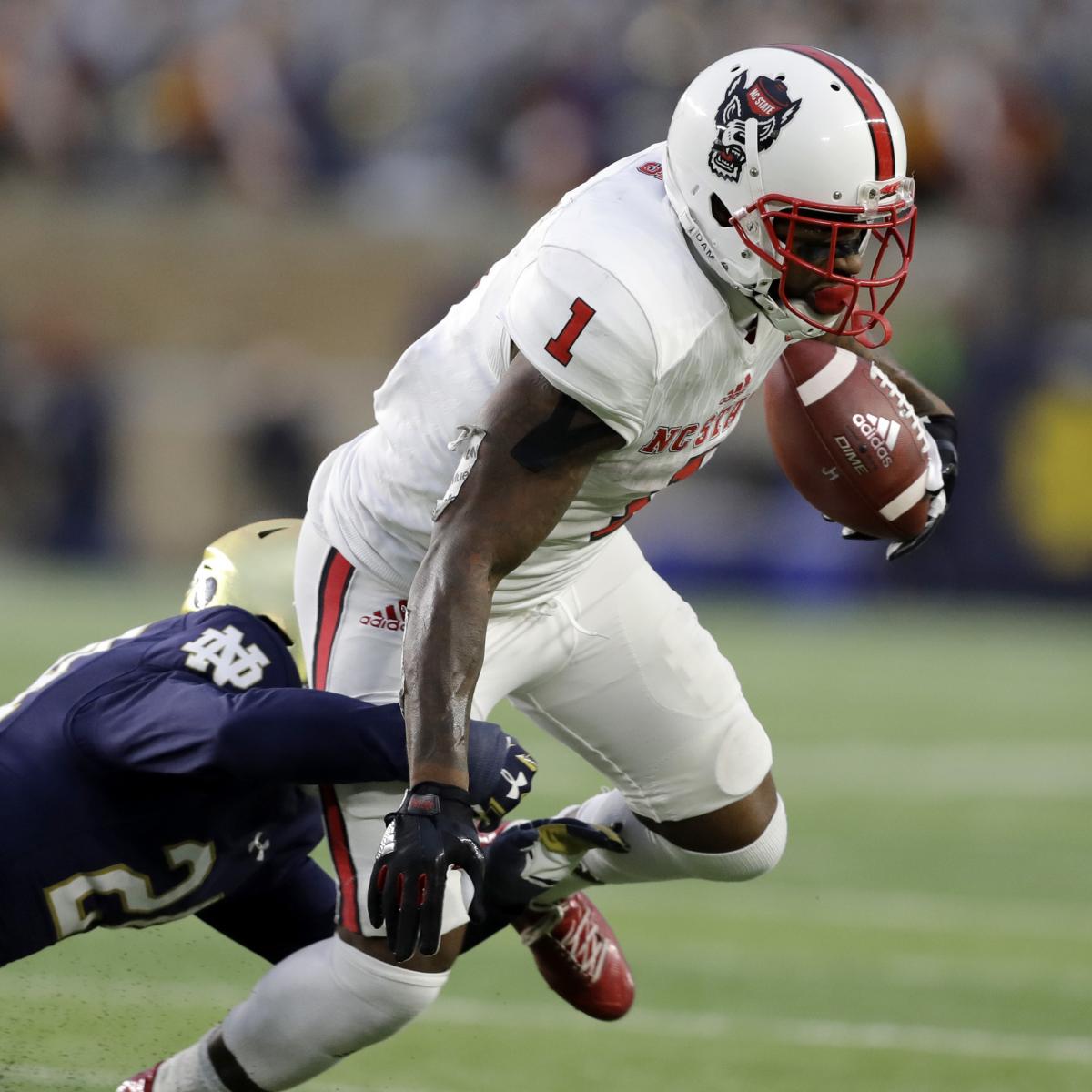 Darron Cummings/Associated Press
POSITIVES
—Steady production over his four-year career at NC State.
—Do-it-all player who can be a runner, receiver and downfield blocker.
—Will win in space versus linebackers at short-to-intermediate levels of the field.
—Can be core special teamer and offer roster construction flexibility.
—Touts the mental processing skills and intelligence to handle a multitude of roles at NC State.
NEGATIVES
—Tweener body type that doesn't fit traditional NFL roles.
—Underwhelming route-runner who telegraphs plan before movements.
—Play speed is slow due to combination of average athleticism and inconsistent effort.
—Lacks any top-tier trait to separate from other players at the position.
—Not an agile player in tight spaces and will struggle to create yards beyond design.
OVERALL
Samuels will offer an NFL team tremendous flexibility in building a roster because of his value as a receiver, runner, blocker and core special teamer. However, he lacks the size of traditional tight ends, the speed and elusiveness of running backs and the agility of a slot receiver. Whichever team takes Samuels will have to be creative in designing ways for him to contribute, but his mental processing skills and versatility make him worth a look.
GRADE: 5.70 (Round 5)
PRO PLAYER COMPARISON: Trey Burton, Chicago Bears
Breaking Sports News
via Bleacher Report – Front Pagehttps://ift.tt/yO6Sgr
April 28, 2018 at 12:16PM